How much does a Wedding Magician cost ?
Wedding Magician Prices | Table Magician Costs and Fees for Weddings
So you are interested in hiring a wedding magician for your big day, and want to know the "going rate". Wedding magician prices vary depending on experience, skill level and popularity.  The day of the week and time of year may also have an impact on the price as mid-week dates and quieter months of the year are sometimes discounted / offered at a special offer price.
Cheap Wedding Magicians …
Although not the cheapest wedding magician around (and you probably would not want to hire the cheapest anyway!), Nick Rushton provides superb value for money and has hundreds of reviews and feedback emails from delighted clients proving you get excellent, reliable entertainment for your special day!
Wedding Magician Prices / Packages
Nick offers different performance options at different prices to accommodate a variety of budgets.  To get a fast and accurate quote for your individual wedding celebration, please get in touch here.
Bookings are all confirmed in writing online using an efficient and easy to use booking system which is "paper free".  Nick has public liability insurance through his Equity Membership which is required by many of the venues in UK.
So in summery – wedding magician prices do vary, however it is the value that they can add to your special day that is the most important factor.  Choosing the right wedding magician is imperative and should be based on skill level, reliability, professionalism, character and wow factor, as well as the price and value for money they provide. It is very easy to read independent reviews, see videos on YouTube and Vimeo and also to get in touch to help make your decision.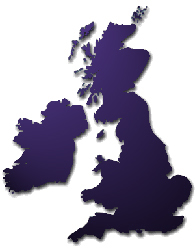 Wedding Magician Areas Covered:
Avon     Bedfordshire     Berkshire     Borders     Buckinghamshire     Cambridgeshire     Central    Cheshire     Cleveland     Clwyd     Cornwall     County Antrim     County Armagh     County Down    County Fermanagh     County Londonderry     County Tyrone     Cumbria     Derbyshire     Devon    Dorset     Dumfries and Galloway     Durham     Dyfed     East Sussex     Essex     Fife    Gloucestershire     Grampian     Greater Manchester     Gwent     Gwynedd County     Hampshire    Herefordshire     Hertfordshire     Humberside     Isle of Wight     Kent     Lancashire     Leicestershire  Lincolnshire     Lothian     Merseyside     Mid Glamorgan     Norfolk     North Yorkshire    Northamptonshire     Northumberland     Nottinghamshire     Oxfordshire     Powys     Rutland    Shropshire     Somerset  South Glamorgan     South Yorkshire     Staffordshire     Strathclyde    Suffolk     Surrey     Tayside   Tyne and Wear     Warwickshire     West Glamorgan     West Midlands   West Sussex     West Yorkshire     Wiltshire     Worcestershire
The Magic Circle
"Young Magician Of The Year"
The World Magic Awards
"Best Young Performer"
International Brotherhood Of Magicians
"British Junior Magical Champion"
Get In Touch For a Free No Obligation Quote