Hire Magician
Close Up Magician – Nick Rushton
Hello and thank you for visiting this web page – I am Nick Rushton and I'm guessing you are looking to hire a magician? Maybe for a wedding, private party or corporate event? If so you have come to the right place!
Who is Nick Rushton

Well, I'm a professional magician for hire with over 20 years of experience performing at all sorts of events. I have won top awards in the art of magic, including the prestigious Magic Circle "Young Magician Of The Year"!
Award-Winning close-up magician. World Class Magician
Awards From:
The Magic Circle
The World Magic Awards
International Brotherhood of Magicians
And I have appeared on television a number of times:
BBC1
Channel 5
SKY1
FOX in the USA.
Sounds impressive, but what does that mean for you? In a nutshell, I can not only amaze you and your guests of all intellects, but I can do it in such a way that brings laughter, wonder and of course rapturous applause! I'll leave your guests amazed!
It is a delicate balance to perform amazing close-up magic without leaving guests feeling foolish or embarrassed. This is something I have perfected over the last 20 years and I'm certain my previous clients agree. You can read more about my background here.
Hire a magician – what are the options?
There are a number of types of magicians for hire and here are the options I personally cover.
Routines And Magic tricks I Perform
I specialise in close up magic rather than stage magic show or cabaret magic. My routine includes modern magic and visual sleight of hand using cards, coins and borrowed objects – amazing close-up magic all performed under right your nose!
Card tricks and sleight of hand magic
Very popular! Mind-blowing card magic using signed cards adds a personal touch and leaves guests with a unique souvenir. Cards & coins disappear, reappear in impossible locations too! A lot of the magic actually happens in the guests' hands! Makes for an unforgettable experience!
Mind Reading & Pickpocket Magic
I also perform unbelievable mind reading routines, working out PIN numbers, thought of names and much more. Borrowed phones, money, lemons(!) spoons and fork bending, watch stealing and pickpocket magic (everything is given back!) all combine to make my routine totally unique and stands out from anything other magicians are performing.
My main aim is not to show guests "magic tricks", but to engage and entertain them with close up magic and mind reading in such a way that will stay with them forever.
More About Mind-reading
PIN numbers, peoples names guests are thinking of, favourite animals, colours are all things that I can "read" from peoples minds. My routines are all performed in a light-hearted yet baffling manner. Many other mind readers are very serious about the art and try and pass it off as "real". Is mind reading real? I'll let you decide once you've seen it for yourself and we'll have fun in the process!
Amazing close-up magician
Rather than explain in words, my videos contain live footage which shows some of the high impact routines from start to finish with no unrealistic editing, over the top fake reactions or stooges. The best magicians will have several live videos of each genuine uncut magic performance, rather than studio edited performances that can be artificially manipulated.
To see me in action please see the video page here.
Table magic
Table magic is very popular at corporate events, conferences and charity balls. Hiring a table magician is a great way to keep your guests thoroughly entertained while waiting for the next course to arrive.
Close up magic and sleight of hand is performed for each table to amaze all the guests, and my performance gets everyone at the table involved. My magic performance is always very well received. You can always tell which table I'm at during the event, as the laugher and applause follow me around!
I can get around up to 10 – 15 tables comfortably in 2 hours, which is typically how long a meal lasts. If you have more guests attending and want magic performing at all the tables, I can supply a trusted colleague to entertain alongside me – see "Nick's Team Of Close up Magicians" below.
Wedding magician | Wedding entertainment
A large number of the events I attend each year are weddings, which I love to perform at. It's always a great pleasure and an honour being part of a bride and grooms special day, and something I take very seriously.
Having a close-up magician at your wedding is a brilliant way to keep everyone happy through the day, whether it's mix and mingle close up magic during the drinks reception, at tables between courses of the wedding breakfast, or after as part of the evening entertainment.
Wedding magicians are becoming more and more popular but before booking, always look for unedited video footage and genuine reviews on third party sites such as Facebook and Google before booking.
Popular times to hire a Wedding Magician
Wedding reception – During the drinks reception and photos
In-between courses of the wedding breakfast
After the meal and speeches but before the evening party
As part of the evening entertainment booking the wedding magician to perform in a quiet room or bar area.
You can read more about hiring a wedding magician here.
Birthday party magician – family and adults
My close up magic is perfect for mix and mingle at special milestone birthday parties. However, I do not perform at "children's parties". It's a different ball game altogether – a children's magician requires large colourful props, balloon models, nerves of steel and a very thick skin(!)
I do however entertain children at family parties and have a number of close-up magic routines to suit all ages. There is not a milestone birthday party I've not already attended over the last 20 years, 16th, 18th, 21st, 30th all the way through to 100th. I'd love to perform at a 100+ birthday party sometime soon!
At your birthday party, I can mix and mingle with guests at your home or party venue, indoors or outside (weather permitting). Table magic is another great option if you are having a sit-down birthday party meal. After dinner entertainment for small groups is a great way to end the meal.
Why not get in touch to enquire about booking me as your party magician today?
Comedy Magician
Different magicians have different styles. David Blaine for example is a very serious magician, great for telly and for freaking people out, maybe not so great at a party where everyone wants to have a laugh!
My style is very light-hearted, with plenty of comedy and one-liners thrown in. Never rude or crude, my comedy magic is family-friendly and lots of fun for all. You can see guests laughing in most of the photos in my reaction photos gallery.
Events that close up magician Nick Rushton performs at:
I regularly perform close up magic at:
Weddings
Same Sex Weddings
Gay Weddings
Civil Partnerships
Birthday Parties
Anniversary Parties
Retirement Parties
Private Parties
Anniversary party
Corporate entertainment at Corporate events
Awards Nights
Conferences & Seminars
Corporate Golf Days
Staff Barbecues
Business Meetings / Lunches
Family Fun Days
Christmas Parties – See Christmas Party Magician
Charity Fund Raisers
Black Tie Events / Balls
Team Building Events
Corporate event / Staff / Departmental Parties
Tradeshows & Exhibitions
Really I can perform anytime and anywhere you would like world class close up magic to delight your guests! Make yours a memorable event!
Get In Touch For a Free No Obligation Quote
Previous Clients
As a close-up magician, I have worked for 100's of the UK's largest and most well-known companies. Not to mention the 1000's of private customers and small businesses that you've never even heard of!
I have entertained A-list celebrities and countless famous faces over the years.
Here are some companies I have worked for:
ITV
Disney
Sony
Audi
BMW
WHSmith
Ted Baker
Royal Navy
Alton Towers
HM Revenue & Customs
to name just a few.
Previous Clients
As a close-up magician, I have worked for 100's of the UK's largest and most well-known companies. Not to mention the 1000's of private customers and small businesses that you've never even heard of!
I have entertained A-list celebrities and countless famous faces over the years.
Here are some companies I have worked for:
ITV
Disney
Sony
Audi
BMW
WHSmith
Ted Baker
Royal Navy
Alton Towers
HM Revenue & Customs
to name just a few.
How much does a close up magician cost?
Not as much as stage magicians! Typical rates for a professional magician range from £300 for 2 hours up to £1000 for 2 hours depending on the skill level, experience and popularity of the close-up magician in question. Obviously, cheaper magicians are always cheaper for a reason (or several). They may not be able to perform the same high impact routines, they may not have the same experience or be in high demand, and they may not be as reliable as higher-priced alternatives. These are all factors that contribute to the price.
My rates are very competitive with other professional magician alternatives, especially when you consider the extremely high level of service and performance you receive.
I offer superb value for money as I do not take unscheduled breaks, do not "re-set" my routine halfway through to kill time, and work extremely hard to get your 5* review! In over 20 years I've never had less than a 5* review following the events I've worked at.
Here are some comments below:
Reviews, Feedback, Testimonials
"Hi Nick, I just wanted to say thank you so much for last night. You blew everyone away and are the talk of the conference. Of course, every opinion counts, but some more than others and Richard, the sceptic, has apologised to me for being negative and has said how amazing you were! He is the Simon Cowell of the University!!! So, thanks for living up to your online reputation and I really hope you get more business through our event … Well done!
Donna Cope – University of Nottingham – close up magician & table magician
"Hi Nick … I just wanted to email you to thank you for entertaining our guests at the Charity Event on Friday. You amazed all our guests and they had nothing but great feedback to give me once you had performed. Thank you for your generous donation you made on the night and once again if we do have any events in the future I will be sure to keep you in mind to dazzle our guests once again. Thanks again Nick and have a lovely week!
Rebecca Chauhan – Futura Design Ltd.
"Hi Nick, It was lovely to meet you and see you at work! I will of course keep you in mind for any future events. Kind Regards Katie"
Katie Jones, Event Manager @ Warwick Castle – mix and mingle magic & close up magic
"Hi Nick, Just a quick note to thank you for your "out of this world" turn at Martha and Joe's Wedding bash this Saturday gone. You were astounding!! All our guests could not believe what you were doing, they chatted about it well into the evening. Total amazement in all camps. Thank you so much for adding that extra piece of uniqueness to their wedding day. Kindest regards,"
Fergus and Denise McCubbin – Daughters' Wedding. Wedding magician package
More feedback here – Feedback Webpage
"Live" Facebook Visitor Posts & Reviews
"Live" Google Reviews
Areas Covered - Local magicians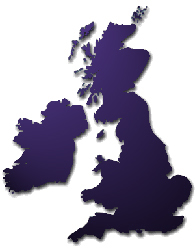 Based in Cheshire I regularly work in Manchester but also travel all over the UK.
Bedfordshire, Berkshire, Bristol, Buckinghamshire, Cambridgeshire, Cheshire, City of London, Cornwall, Cumbria, Derbyshire, Devon, Dorset, Durham, East Riding of Yorkshire, East Sussex, Essex, Gloucestershire, Greater London, Greater Manchester, Hampshire, Herefordshire, Hertfordshire, Isle of Wight, Kent, Lancashire, Leicestershire, Lincolnshire, Merseyside / Liverpool, Norfolk, North Yorkshire, Northamptonshire, Northumberland, Nottinghamshire, Oxfordshire, Rutland, Shropshire, Somerset, South Yorkshire, Staffordshire, Suffolk, Surrey, Tyne and Wear, Warwickshire, West Midlands, West Sussex, West Yorkshire, Wiltshire, Worcestershire.
Hire A Magician – An Award-Winning Magician
Hire a magician …
The Magic Circle
"Young Magician Of The Year"
The World Magic Awards
"Best Young Performer"
International Brotherhood Of Magicians
"British Junior Magical Champion"
Nick's Team Of Close up Magicians
Professional Magicians for hire
If you are holding a large event with more than 150 – 200+ guests, it's advisable to book more than one magician. I have a team of highly skilled professional close up magicians I work with regularly at larger events.
Many magicians perform similar routines, however as we work together on a regular basis, our routines do not overlap. My team are the best close up magicians around and we know how to work a room well together. Each guest will get to see amazing magic tricks rather than being missed out on. Booking is simple too as you can book more than one great magician all on the same online order.
How To Book Nick as your close up magician
First of all please get in touch to check the availability of your event date. A quote will be provided for your specific individual requirements as each and every event is different.
If you wish to go ahead, a link to a secure online booking system will be emailed to you. It's a simple case of checking the event details on the form and arranging a deposit at this stage
Book close up magic with confidence
The booking process
All bookings are confirmed in writing securely online. Payment is accepted by bacs, PayPal, credit, debit card, all options are explained at the time of booking. I have public liability insurance required by most venues which I provided through my Equity membership.
Hire Magician – Conclusion
Top class magician
Hopefully, you've read enough now to want to get in touch and check availability for your event. Whether you are looking for the perfect wedding magician, a corporate events magician or close up magic for a party, I'm sure I'll be the right magician, in fact the perfect magician for the job!
I'd love to hear from you, please get in touch today and we can chat about booking some absolutely amazing magic for your event!
FAQ's
What is the Magic Circle?
It is a society of Magicians, only the best are granted membership. There are different levels of memberships as follows:
M.M.C. – Member of The Magic Circle
A.I.M.C. – Associate Member of The Inner Magic Circle
M.I.M.C. – Member of the Inner Magic Circle (also with Gold Star)
How long should I book you for?
Typically I attend events and perform amazing tricks for around 2 hours which is perfect for parties of 30 – 150 guests. For smaller parties a 45 minute – 1 hour close up show is perfect. For larger events with 150+ guests attending, it's advisable to book one or more of my trusted colleagues to attend alongside me.
Is close up magic right for me or would stage magic be better?
It depends on your event and requirements, however in general for most events close up magic is the right fit. A stage show doesn't offer the same personal touch and audience participation at a party as close up magic does. However, a stand up magic show or illusion act can entertain guests in a larger crowd at once and is perfect for after-dinner cabaret or holiday parks etc.
If you are looking for a large illusion or stage show, I do not personally perform this style of magic, but will be happy to help you find magicians and help you get fixed up with a brilliant recommended colleague if you wish. I have built up many useful contacts in the entertainment industry over the years and know all the best magicians providing the perfect entertainment.
How do you do it?
I get asked this what seems like a million times a week! When it comes to the sleight of hand involved, there are always a number of techniques involved, learned and practised over many years. Of course, a good magicain never reveals the true secret though.
Further Questions – Anything else?
No problem!  To answer any questions you may have and to give an exact quote based on your individual requirements (date, venue location, number of guests etc) please get in touch and you will get a reply very quickly, usually within the hour under most circumstances, but certainly within 24 hours.
Hire A Magician
Quick Quote …
Please complete the form below for a FAST and FREE, no obligation quote!