Hire Magicians For A Corporate Function.
Nick Rushton – Corporate Magician
Hello – Thank you for stopping by – my name is
Nick Rushton
and I'm guessing you are looking to hire magicians for a Corporate Function?  If so you have come to the right place.
Who is Nick Rushton? Glad you asked –
I'm a professional corporate magician for hire with over 20 years experience performing at corporate functions such as conferences, trade shows, golf days, staff parties and more.  I have won top awards in the art of magic, awarded by The Magic Circle, The World Magic Awards and the International Brotherhood of Magicians.  I have appeared on BBC1, CH5, SKY1 and FOX in the USA.
Wow sounds impressive!  I agree 🙂 but what does that mean for you?  In a nutshell I can not only fool you and your colleagues, clients and guests of all intellects, I can do it in such a way that brings laughter, amazement and rapturous applause!  It is a delicate balance to bring magic and amazement without making guests feel stupid or foolish, but is something I feel I have perfected over the last 20 years and I'm certain my clients agree.  You can read more
about me
here.
What types of magic do you do as a magician at corporate functions?
I specialise as a close-up magician with cards, coins and other small objects, far beyond anything you will have seen other magicians perform before.  I also work as a table magician and as a mind reader too (names, PIN numbers etc) .  My routines also include fork and spoon bending and in more recent times I have started to include watch stealing and pickpocket magic which is going down extremely well. To see me in action please see the
video page
here – my videos contain live footage which shows some of the high impact routines from start to finish with no dodgy editing, fake reactions or stooges.
I want to hire Magicians for a Corporate Function – But what types of corporate functions does Nick Rushton perform at?
I regularly entertain at: Awards Nights, Conferences & Seminars, Corporate Golf Days, Staff Barbecues, Business Meetings / Lunches,  Family Fun Days,  Christmas Parties,  Charity Fund Raisers, Black Tie Events / Balls, Team Building Events,  Staff / Departmental Parties,  Tradeshows & Exhibitions & Business Meetings. Really I can perform anytime you would like world class entertainment to impress clients, colleagues & VIP's etc.
Who have you worked for before?
I have worked for 100's of the UK's most well known and largest companies, and also have worked for 1000's of small businesses you've never even heard of!
Here are some companies I have worked for who you will know of …
ITV, Disney, Sony, Audi, BMW, The Magic Circle, WHSmith, Ted Baker, Royal Navy, Alton Towers, HM Revenue & Customs (good job my accounts are up to date!!) to name just a few.
Can I book with confidence?
Absolutely!  I am extremely passionate about delivering a high end service from the very first enquiry right through to performing magic at your corporate function.  I have public liability insurance through my Equity Membership which is usually required by venues.  All bookings are confirmed online in writing using a quick and efficient "paperless" online booking system.  I am very quick to answer any questions you may have about Hiring Magicians for a Corporate Function.  At your function – I always arrive at least half an hour to 1 hour before the agreed start time to set up and chat with the organisers / venue staff in preparation.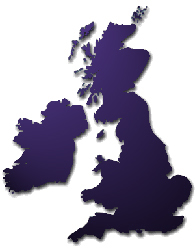 Which areas do you cover?
I perform all over the UK and travelling to your venue location is no problem at all.
Hire magicians for a corporate function in the UK – counties covered:
Bedfordshire, Berkshire, Bristol, Buckinghamshire, Cambridgeshire, Cheshire, City of London, Cornwall, Cumbria, Derbyshire, Devon, Dorset, Durham, East Riding of Yorkshire, East Sussex, Essex, Gloucestershire, Greater London, Greater Manchester, Hampshire, Herefordshire, Hertfordshire, Isle of Wight, Kent, Lancashire, Leicestershire, Lincolnshire, Merseyside, Norfolk, North Yorkshire, Northamptonshire, Northumberland, Nottinghamshire, Oxfordshire, Rutland, Shropshire, Somerset, South Yorkshire, Staffordshire, Suffolk, Surrey, Tyne and Wear, Warwickshire, West Midlands, West Sussex, West Yorkshire, Wiltshire, Worcestershire.
Is Nick Rushton the best corporate magician for our function?
You bet!! – here are just
some
of the 5* reviews I've received:
"Hi Nick Thanks for your email. It was a great evening which was enjoyed by everyone. I am on holiday today but have received an email with positive feedback …. Just wanted to say a big thank you from all my team for organising the party on Friday – we all really enjoyed it – especially the magician! I will drop you some feedback on Facebook. Thanks again…..you really helped to make our party a success. Much appreciated. "
Alison Clements – MARS UK
"Good Evening Nick , You were amazing and everyone enjoyed the magic ! See you at our next occasion … A BIG THANK YOU ONCE AGAIN ! I will get some feedback on your Facebook page as all the guests were very impressed very professional ! Keep in touch "
Harriet & Jeanette White – Droylsden Village Barbers Launch Party
"Hi Nick … we had such a great evening on Wednesday night – we all loved both the magic and the caricatures! I will certainly pass on your details to my colleagues in HR who organise the HO staff Xmas party and give you a great recommendation! Thanks once again – you made the night very special! Kind regards "
Jane Baxter – Center Parcs Team Building Event
"Hi Nick, I'm just emailing to say an enormous thank you for your work last night. You were absolutely outstanding! The kids loved you, as did I – I still have no idea how you did that card trick with me! You were also a real class act to deal with. You will get my absolute highest recommendation to anyone looking to hire a magician in future, as I really could not have been happier with you. Thank you. All the very best, Jon"
Jon Tyler, Head of Woodard House, Head of History, Denstone College
"Thanks Nick for the last 2 days, was great work on your part and surpassed my expectations. Will be booking you again for sure. Cheers Chris"
Chris Davies, Sales Director – Sign Link, Sign & Digital UK Trade Show, NEC
"Good morning Nick, Just a quick email to say thank you for Friday night. You kept everyone well entertained and we have heard nothing but good feedback. We hope you got home safely after the party. Thank you again"
Amelia Hardman – Wright Hassall Solicitors
More feedback here –
Feedback Webpage
(emails that have been received). "Live" Facebook
Visitor Posts
&
Reviews
– Over 50 at the time of writing & ALL 5* "Live"
Google Reviews
– Over 25 at the time of writing & of course ALL 5*
How Many Guests can Nick entertain?
Whether you are looking to hire a corporate magician for a function of just a handful of staff members, a larger event for clients & colleagues or a huge conference dinner for 1000's of delegates, I have a performance option to suit.
Corporate Event Magician For Hire at small parties (<50 guests)
The smallest group I have been hired to perform for was just 3 people!  I performed a  mini close-up magic show which was the best approach for this which lasted around  45 minutes to 1 hour.  It was a very relaxed and informal booking which was enjoyed by all.
Corporate Event Magician For Hire at Small to medium parties (50 – 150 guests)
Most corporate events that I entertain at are for numbers from 50 – 150 guests.  2 hours of close-up magic and mind reading is perfect for this amount of guests and can be performed mix and mingle or at tables, whichever you prefer.  My routine is very fast paced and exciting to watch so guests will get to see a lot of magic in the time booked.
Corporate Event Magician For Hire at Large parties (>150 guests)
When working at larger events, I can hire magicians for a corporate function to work alongside – a colleague or two can join me which will ensure that no one misses out.  My team are all of the highest standard as it is my reputation on the line.  Also, on my travels as a professional corporate magician for hire, I have had the pleasure of working along a lot of talented entertainers of all varieties – pickpockets, caricaturists, silhouette cutters and more which work extremely well alongside close-up magic.  Please ask for details if you wish to add variety to your function.
Have I missed anything?  Oh yes, how much does it cost to Hire Magicians For A Corporate Function?
Prices vary depending on a number of factors such as location, type of event, date required and times etc. Therefore please
get in touch
for a quick and free, no obligation quote to hire magicians for a corporate function.
Anything else?
No problem!  To answer any questions and to give an exact quote based on your individual requirements (date, venue location, number of guests etc) please get in touch and you will get a reply very quickly, usually within the hour under most circumstances, but certainly within 24 hours. Hope this all helps – look forward to hearing from you soon!
Get In Touch For A Free No Obligation Quote