#1 Christmas Party Magician – Close-up & Table Magic
* Corporate Christmas Party Magician for Adults and Families
* Office Christmas Party Magician
* Staff Christmas Party Magician
* Company Christmas Party Magician
Nick Rushton is one of the UK's leading Christmas party magicians – For over 20 years, he as been specialising in close-up magic, table magic, mind reading and unbelievable fork & spoon bending!  His most recent routine additions include watch stealing and pickpocket magic (don't worry – everything "borrowed" is given back!).  If you are looking for a Christmas Party Magician for your company Xmas party, you need look no further!
As part of Nick Rushton's amazing and unique routine, signed cards appear in impossible locations, coins completely vanish and cutlery seemingly melts before your eyes. Dice, borrowed rings, elastic bands and other small objects are used in sleight of hand and mind reading effects to amaze and astound everyone present.  Nick's approach is lighthearted, brilliant fun and nobody is ever made to feel embarrassed or uncomfortable.  He is a world class Christmas Party Magician and his amazing magic is coupled with comedy one-liners guaranteed to thoroughly entertain all ages.
If you've been given the task of looking for a Christmas Party Magician for hire and have started to surf the internet in search of the perfect conjurer, it is important to keep in mind that although a magicians' website may look fancy, the performance may not live up to your expectations.  This is why it is vital to read genuine reviews and watch unedited "live" video footage to get a good idea of what you'll actually get at your Christmas party.  Also get in touch to have a conversation by phone or email to chat about your requirements – you will find Nick to be very polite, extremely helpful, knowledgeable and extremely friendly as well as being professional and efficient.
Clients Who have Hired Nick As Their Staff Christmas Party Magician Include:
Bookings are all confirmed in writing online using an efficient and easy to use booking system which is "paper free".  Nick has public liability insurance through his Equity Membership which is required by many of the venues in the UK.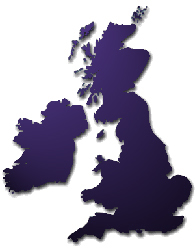 Christmas Party Magician – Areas in the UK covered:
Bedfordshire, Berkshire, Bristol, Buckinghamshire, Cambridgeshire, Cheshire, City of London, Cornwall, Cumbria, Derbyshire, Devon, Dorset, Durham, East Riding of Yorkshire, East Sussex, Essex, Gloucestershire, Greater London, Greater Manchester, Hampshire, Herefordshire, Hertfordshire, Isle of Wight, Kent, Lancashire, Leicestershire, Lincolnshire, Merseyside, Norfolk, North Yorkshire, Northamptonshire, Northumberland, Nottinghamshire, Oxfordshire, Rutland, Shropshire, Somerset, South Yorkshire, Staffordshire, Suffolk, Surrey, Tyne and Wear, Warwickshire, West Midlands, West Sussex, West Yorkshire, Wiltshire, Worcestershire,
When does Nick perform at Christmas parties?
The Arrival Drinks Reception
Nick Rushton can mix and mingle with your guests, providing amazing, world class entertainment that will not be forgotten!  During the drinks reception close-up magic will break the ice and will get everyone into the party mood.
Christmas Dinner Entertainment
Nick can also entertain during the Christmas meal, he can visit and entertain with outstanding table magic at each table.  Working between courses as not to interrupt the turkey, he will amaze colleagues, clients and VIP's with magic and mind reading of the highest quality, second to none.
After Dinner / Evening Party
The final option Nick is very often booked for is after the meal during the evening party.  By this time everyone will have had a few drinks and will be in a great mood to enjoy close-up magic performed at it's best.  Nick's great sense of humour and banter goes hand in hand perfectly with his skillful demonstration of magic and mind reading.
So if you are arranging a party this Christmas time – anything from a small private house party all the way through to a huge high profile corporate party with 1000's guests – please get in touch to see what Nick's outstanding magic can do for you.
Award-Winning Christmas Party Magician
Christmas Party Magician – As Seen On Television
Get In Touch With Nick The Christmas Party Magician